Wrap yourself up in the incredibly cozy Bamboo Cardigan now available in Timberwolf! This light heathered grey is the perfect transition colour into the upcoming Spring season. The versatile cardigan features unique button detailing on the shoulders and exterior patch front pockets. Made from eco-friendly and luxuriously soft bamboo material – it's natural properties will keep you warm when it gets cool, and cool when it gets warm.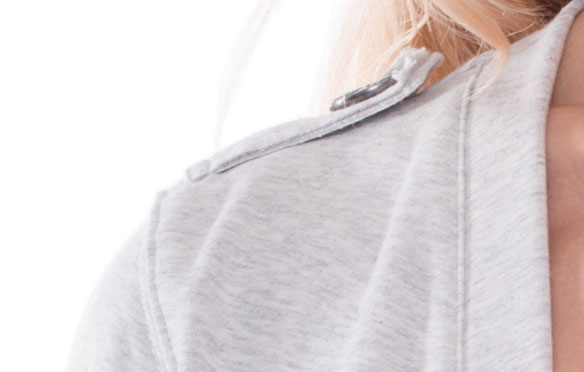 Depending on the weather, you can bundle up in it or keep it open to showcase your go-to essentials such as the Cross Back Cami Bra. Paired with the Teaser Mesh Leggings which enticingly expose just enough skin – front and back, on both thighs. Everything made from moisture wicking and breathable fabric, this look is an edgy way to keep you confident and comfortable.
Shop the outfit below!
Bamboo Cardigan | Cross Back Cami Bra | Teaser Mesh Leggings
Bamboo Cardigan | Cross Back Cami Bra | Teaser Mesh Leggings