Be bold and keep it fresh in all white everything – featuring the new Empire Leggings! These high rise leggings showcase just enough skin to keep you confident and comfortable with two mesh panels on the side of each thigh. Flattering and simple, they are designed to hold everything in place no matter what your day looks like.
If you're daring enough…pair it with our Dutchess Sports Bra or Bring It On Mesh Sports Bra in White for an outfit that will surely catch eyes. Both bras are made with supportive straps that you can trust. Combining function and fashion they feature mesh detailing for added breathability and a trendy look. Complete it with the Bamboo Long Sleeve Crop for an incredibly soft layer. Whether you're heading to the gym, or going out with friends –  it's the perfect essential to take with you.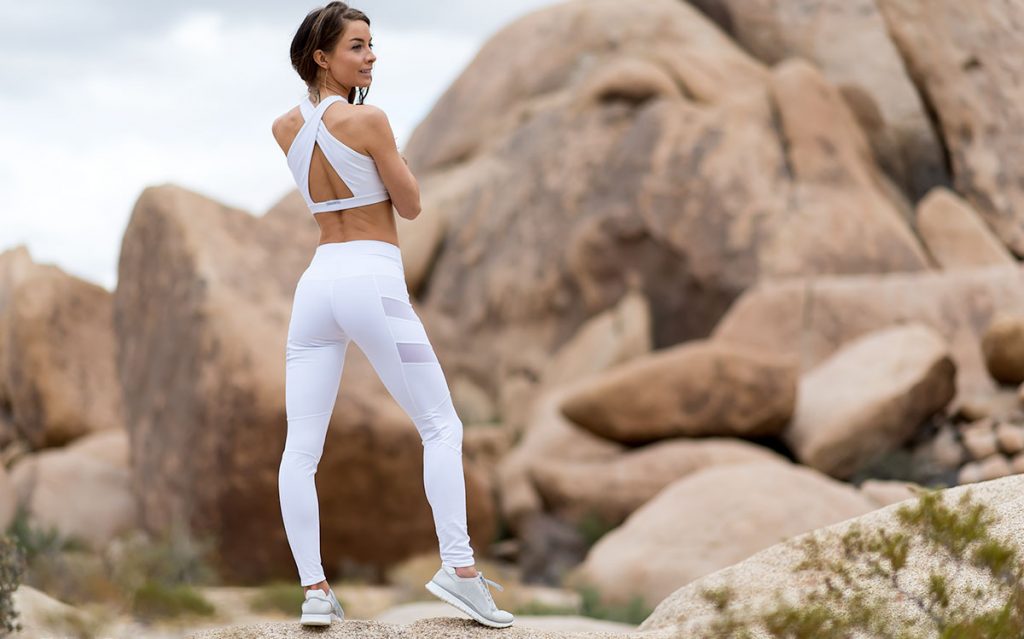 Shop the outfit below!
Empire Leggings | Dutchess Sports Bra | Bring It On Mesh Sports Bra | Bamboo Long Sleeve Crop
Empire Leggings | Dutchess Sports Bra | Bring It On Mesh Sports Bra | Bamboo Long Sleeve Crop