Our popular Bamboo Pocket Leggings are now available in our newest color: Zeppelin!!
  These cozy, comfortable and oh so flattering leggings are now available in this versatile shade of grey.  With detailed pockets strategically placed to flatter your body in the best way, these leggings will have heads turning your way!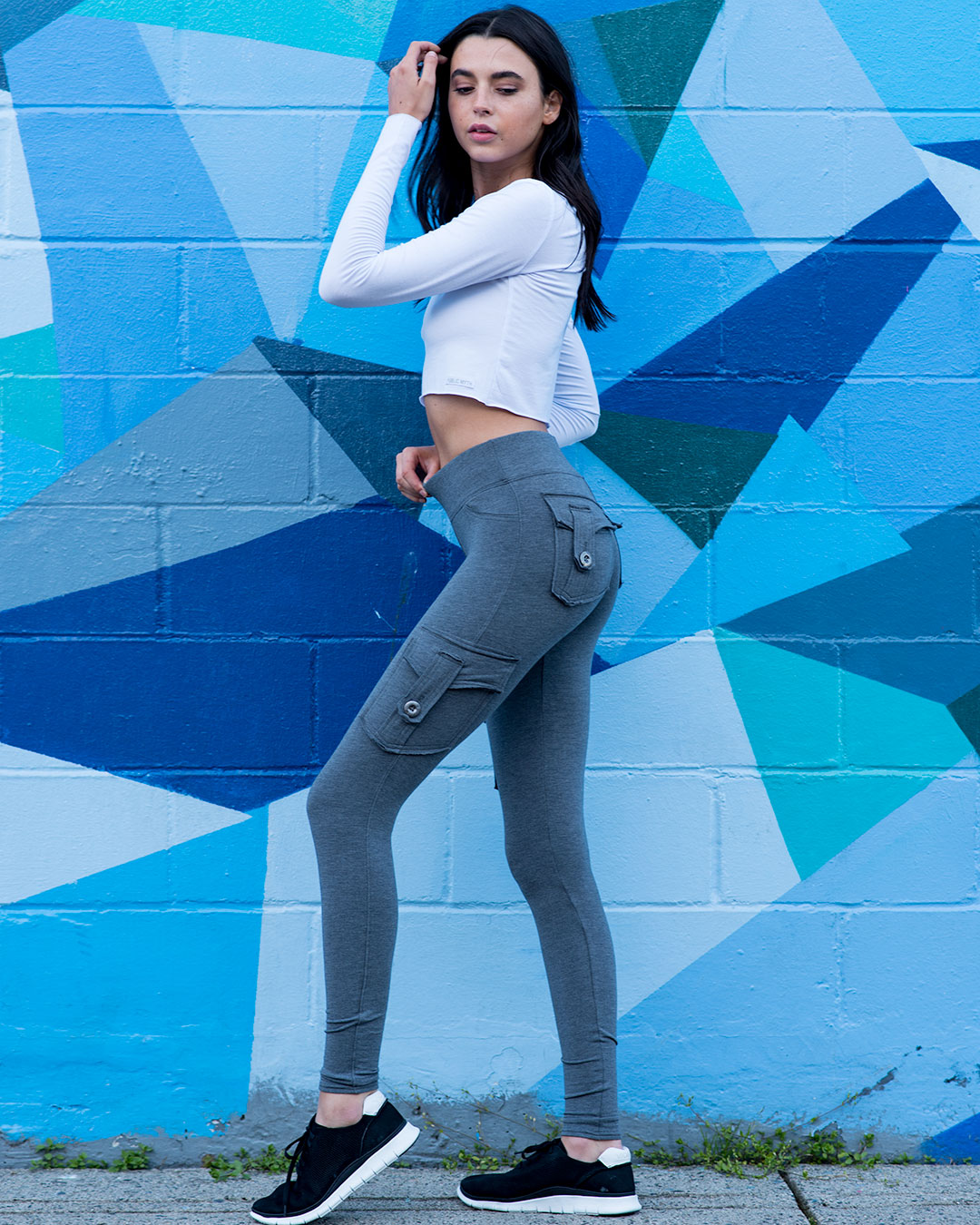 Collect them in all of our colors including this beautiful shade of grey!  Rock the Zeppelin with any color of the rainbow!  It's so versatile, it's the perfect staple to a wardrobe.
UPDATE:  These internationally popular (and ethically-made) Bamboo Pocket Leggings are selling out in the color Zeppelin!  We appreciate the emails you have been sending us to provide feedback and request restocks on this color. We are considering bringing back the Zeppelin bamboo but at this time, due to our slow-fashion production processes, it may be a while before you see this shade again. We really do measure the demand for each style and color, so if you would like to see more Zeppelin, give us a shout!
Rock this look and shop the Bamboo Long Sleeve Crop and the Bamboo Pocket Leggings!
Tag us @publicmyth on IG!